We have an interest in the British canal system, and a share in boat to explore it.
Harlequin is a 58 foot traditional-style narrowboat. Just less than 7 feet wide, with a Colecraft steel hull and a Beta 43 diesel engine. It is a comfortable boat with a king sized bed in the back cabin, a make-up double in the front for guests, central heating and 12/240 volt electrics.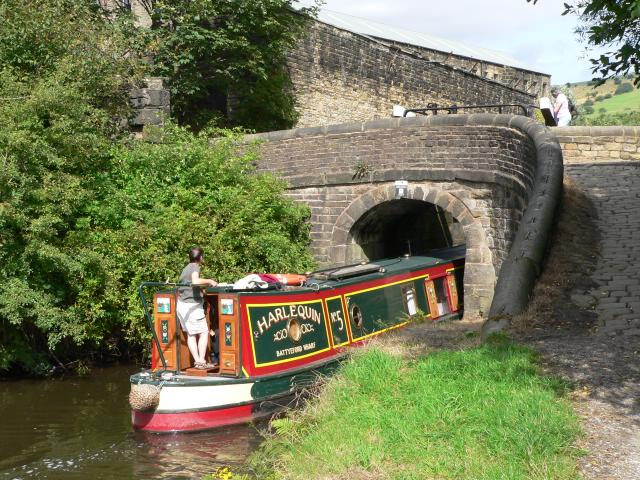 The picture above shows Harlequin being helmed by Margaret on the Huddersfield Narrow Canal in August 2005. We took a trip across, or rather through, the Pennines, and back. In the 20 miles from Ashton-u-Lyne to Huddersfield are 74 locks and a 3 mile tunnel.
The canals have a fascinating history that is there to see. Here is Sowerby Bridge basin, a huge facility for a small town, that acted as a trans-shipment point between the differently sized Calder & Hebble and Rochdale canals: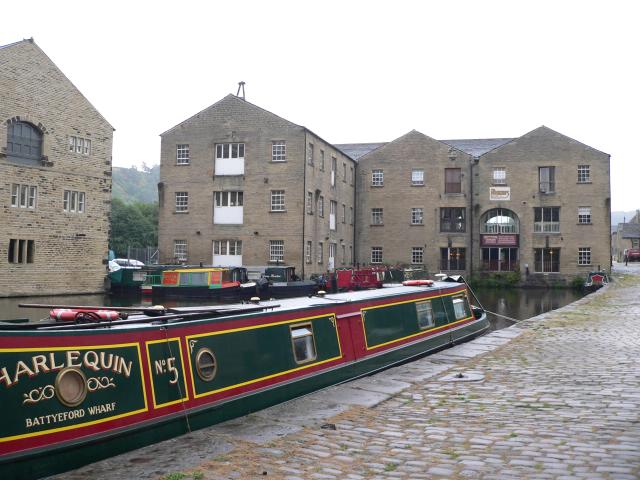 Some canal-related links: